ONE OF JAPAN'S TOP MATCHA SWEETS COMPANIES
Cha-no-wa Luxury Matcha Sweets
Treat yourself to luxury Matcha Sweets and Green Tea
Fast Shipping
Shipped from Japan to around the world
High Quality
Cha-no-wa uses only the highest quality ingredients
Freshness & Quality
Our packaging is secured using the latest in packaging technology
Cha-no-wa is a leading Japanese matcha sweets brand
Steeped in the heritage of a tea specialty shop over 60 years old, Cha-no-wa crafts exquisite sweets infused with the finest Uji region matcha. Founded in Hiroshima, Japan, Cha-no-wa adheres to the highest standards of quality, meticulously crafting each sweet with the utmost care and attention to detail.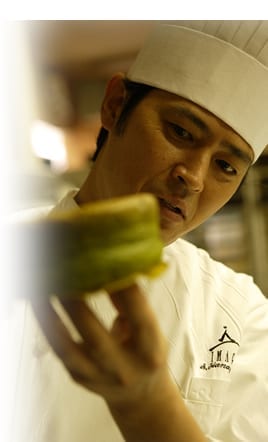 Our Matcha Gateau Chocolat Cake Crafted by Chef Hanaguchi
Experience the perfect harmony of chocolate and matcha with our Cha-no-wa Matcha Gateau Chocolat Cake. Crafted by Chef Shoutaro Hanaguchi, this delectable treat is made with a special blend of dark matcha powder and rich chocolate ganache, resulting in a deep, complex flavor that will tantalize your taste buds.
Chef Shoutaro Hanaguchi
Second Place, Individual Category – Coupe du Monde de la Patisserie
Team Event Bronze Medalist – World Cup of Pastry
Treats for Everyone: Delightful and Tasty shipped from Japan
Peruse our photo gallery to discover a variety of exquisite matcha desserts and cakes we offer
Cha-no-wa Matcha Cakes
Cha-no-wa Green Tea & Matcha
Cha-no-wa products that are not available on the website
Flagship Store
Head Office
Address
Japanese
〒733-0833 広島県広島市西区商工センター2-9-27
English
733-0833
2-chōme-9-27 Shōkō Center, Nishi Ward, Hiroshima, 733-0833
Email
sales@cha-no-wa.com